Feel Fabulous in Your Skin
Dr. Gallas is among the top six percent of injectors in the country, and deemed an expert injector by Allergan®, the maker of BOTOX® Cosmetic, JUVÉDERM®, and JUVÉDERM VOLUMA®
Little to No Downtime Options to Rejuvenate Your Face and Skin
Achieve Immediate Results
Schedule a Consultation
Your skin is affected by everything around you. With time, it can become damaged by the sun, elements, acne, scarring and other conditions. At Gallas Plastic Surgery & Vein Center, we offer the latest nonsurgical facial rejuvenation services and treatments to repair damaged, imperfect skin and reveal a fresher, revitalized you.
If it's not yet time for a face lift or brow lift, there are many treatments available to refresh your appearance without surgery or downtime. Several offer immediate, lasting results, and most can help your skin return to a healthier, more beautiful state…
Fine lines fade away
Brown spots disappear
Deep creases are released
Acne & other scarring is minimized
Furrowed brows & crow's-feet become relaxed
Redness becomes less pronounced
View Photo Gallery
Gallas Plastic Surgery & Vein Center offers several state-of-the-art treatments, including dermal fillers, BOTOX® Cosmetic, chemical peels, dermabrasion and laser therapy. After a thorough skin analysis consultation, Dr. Mennen Gallas will recommend the services your skin needs to be set aglow.
BOTOX® Cosmetic – The popular, effective and safe treatment that releases wrinkles from the forehead, between the brows and around the eyes, including crow's-feet
Dermal fillers – Used to fill in wrinkles that can last several months up to a year or longer
JUVÉDERM®, Voluma®, Volbella®, and Vollure®

JUVÉDERM® Ultra and JUVÉDERM® Ultra Plus – Are Hyaluronic Acid fillers designed to smooth away moderate to severe wrinkles and folds. The most common areas to treat are the nasolabial folds and marionette lines, which restores the youthful contours of your face. Juvederm can also be used to add volume to lips and under eyes, if indicated.  Results typically last a year or longer.
Voluma® – A volumizing filler made of Hyaluronic Acid, a naturally occurring substance in your body, which is FDA approved to restore lost volume in the cheeks creating a lift in your mid-face and lower-face regions. Results can last up to 24 months.
Volbella® – A filler that creates subtle fullness in lips and reduces the appearance of fine peri-oral lines for up to 18 months.
Vollure® – A filler that reduces the appearance of moderate to severe facial lines and wrinkles for up to 18 months.
Allē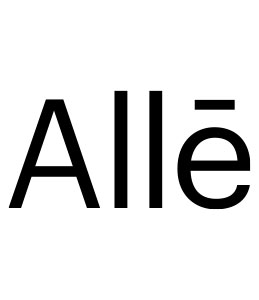 Join Allē to earn points and save on BOTOX® Cosmetic, fillers, breast implants, and more.
Medspa
Please visit our Medspa page to learn about other nonsurgical facial rejuvenation services we provide including:
Laser treatments
Pixel Perfect® laser skin resurfacing
IPL treatments – Intense pulsed light (IPL) therapy
And more
---
We want you to know that there are gentle, effective treatments available to help you feel more comfortable in your skin!
Please ask us more about our nonsurgical facial rejuvenation services, and for a consultation with Dr. Gallas, call Gallas Plastic Surgery & Vein Center in Katy and West Houston at (281) 646-1114 today or use our online Request an Appointment form. You can also visit our Medspa for additional services that will make you feel years younger. We encourage, honor and welcome your referrals.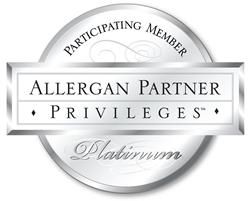 Contact Us
Hablamos Español
Location
Office:
21300 Provincial Blvd
Katy, TX 77450