Discount Plastic Surgery: What Does it Really Cost You?
Posted July 29, 2016 in Abdominoplasty / Tummy tucks, Blepharoplasty, Board Certification, Body Contouring, Body Lifts, Breast Augmentation, Breast Lifts, Breast Reduction, Brow Lift, Chin & Cheek Implants, Cosmetic Plastic Surgery, Endovenous Laser Ablation EVLA, Face Lift, Facial Rejuvenation, Gynecomastia, Labiaplasty, Minimally Invasive surgical procedures, Mommy Make-Over, Neck Lift, Otoplasty, Reconstructive Plastic Surgery, Rhinoplasty, Sclerotherapy, Spider Veins, Uncategorized, Varicose Veins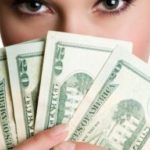 In a struggling economy, "bargain shopping" becomes appealing. While the bargain shopping mentality can be successfully applied to many purchases, you should consider the pros and cons of selecting a plastic surgeon based solely on budget. While it is important to be mindful of your budget, it is equally important to weigh other important factors such as: board certification in plastic surgery (not cosmetic surgery), experience and expertise and bedside manner prior to making a decision. Bargain shopping for plastic surgery may yield a poor result and increase surgical risks and complications during and after surgery.
Conventional wisdom reminds us of the old saying "you get what you pay for". Often, quality is tied to cost, and expertise frequently determines market value. When selecting a plastic surgeon, consider his/ her level of training, board certification in plastic surgery and depth of experience. Less experience and expertise can be associated with lower cost, deeper discounts and frequent price adjustments, which are typically tied to economic trends. You may find that plastic surgeons who are well established as experts typically don't waiver much with their pricing. In this scenario, you truly do "get you what paid for" and it is to your benefit.
Continuing education and membership in professional societies reflect a surgeon's interest in maintaining skills and keeping current with new information. Selecting a plastic surgeon who is current with board certifications in plastic surgery (not cosmetic surgery) and professional societies provides an extra level of comfort and safety to the patient. Keep in mind that having plastic surgery with a highly credentialed and experienced plastic surgeon can increase patient satisfaction but can also be associated with higher costs. Again, remember that "you get what you pay for".
Remember to look closely at the plastic surgeon's office, surgical facility and staff. You also want to pay attention to the plastic surgeon's bedside manner as this can be a reflection of the care you will receive during surgery and throughout your post-operative care and follow-ups. Consider proximity to the physician's office and the surgeon's availability following surgery. Is the surgeon accessible to you in your community or are you visiting one of several offices? Dr. Gallas is a board certified plastic surgeon who has performed thousands of cosmetic surgeries and has exclusively served the Katy community for 15 years.
It is understandable that budget needs to be a contributing factor when selecting a plastic surgeon, however; focus also needs to be placed on experience, expertise, credentialing, patient satisfaction reviews, and your safety. When you don't let budget alone dictate your decision, you will find that you get more than a great value for you money, you will get peace of mind.
Additional Resources:
http://www.plasticsurgery.org/