Selecting a Board Certified Plastic Surgeon 101
Posted May 25, 2016 in Abdominoplasty / Tummy tucks, Blepharoplasty, Board Certification, Body Contouring, Body Lifts, Breast Augmentation, Breast Lifts, Breast Reduction, Brow Lift, Chin & Cheek Implants, Cosmetic Plastic Surgery, Endovenous Laser Ablation EVLA, Face Lift, Facial Rejuvenation, Gynecomastia, Labiaplasty, Minimally Invasive surgical procedures, Mommy Make-Over, Neck Lift, Otoplasty, Reconstructive Plastic Surgery, Rhinoplasty, Sclerotherapy, Spider Veins, Uncategorized, Varicose Veins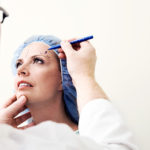 Congratulations, you've done your research, which is an important first step in deciding if plastic surgery is right for you.  A potential patient should educate themselves about the benefits, risks and complications associated with plastic surgery. It is also important to get referrals from family and friends and find a plastic surgeon who is knowledgeable. However, there is nothing more important than experience, expertise and board certification. Unfortunately, many people don't understand what board certification is, what it means or why it is important. A skilled, board certified  plastic surgeon will help ensure you get the best possible results while remaining focused on your safety during surgery and recovery.
What Is Board Certification & Why It Matters
After medical school, a doctor can choose a specialty of interest, such as plastic surgery. In order to become a specialist, a doctor must complete a residency and sometimes a fellowship in their chosen field. For example, Dr. Gallas completed residencies in both general surgery and plastic surgery and then went on for additional training by completing a fellowship in reconstructive plastic surgery. Upon completion of residency, board certification can be obtained once extensive oral and written examinations are taken and letters of recommendation and data on cases performed are submitted. Additionally, board certified plastic surgeons must continue their education by completing MOC, or Maintenance of Certification, which keeps the physician current with the latest advancements in the science of medicine, plastic surgery and patient safety. This is important to you, the patient, as it can yield high patient satisfaction and low risk of surgical complications.
Finding a Board Certified Plastic Surgeon    
The only recognized medical board certifying agency in the U.S. is the American Board of Medical Specialties (ABMS). There are other agencies that provide medical specialty certificates, but these should not be confused with board certification by the ABMS.
In most states, including Texas, a doctor is not required to be board certified in plastic surgery in order to perform plastic surgery. This may be surprising to many, but a physician can actually perform plastic surgery and say they are board certified, but their board certification can be in ANY specialty.  Furthermore, you have to hold a medical license, but do not have to be board certified at all to practice medicine in Texas.  When you select a plastic surgeon who is ABMS certified in plastic surgery, you are providing yourself with peace of mind knowing that you have selected a plastic surgeon who has the highest possible credentials, the most up to date scientific knowledge, expertise and experience in plastic surgery, and most importantly…your best interest in mind. It can be confusing trying to find a properly certified plastic surgeon by reviewing their website alone. Below are resources, that can help you search for board certified plastic surgeons in your area. This is an excellent first step in finding a surgeon who is highly qualified, highly experienced and highly respected.
American Board of Medical Specialties:        www.abms.org
American Board of Plastic Surgery:               www.abplsurg.org
American Society of Plastic Surgeons:          www.plasticsurgery.org