Why Should You Choose a Breast Specialist for Your Surgery?
Posted February 02, 2022 in Breast Augmentation, Choosing a Plastic Surgeon
3 Minute Read:
Breast augmentation is one of the most popular cosmetic surgery procedures in the U.S. Many women with small or unevenly sized breasts elect to undergo breast augmentation to achieve a fuller profile and more shapely breasts. Undergoing a breast enhancement procedure is, for many, a great way to improve self-image, physique, and overall quality of life.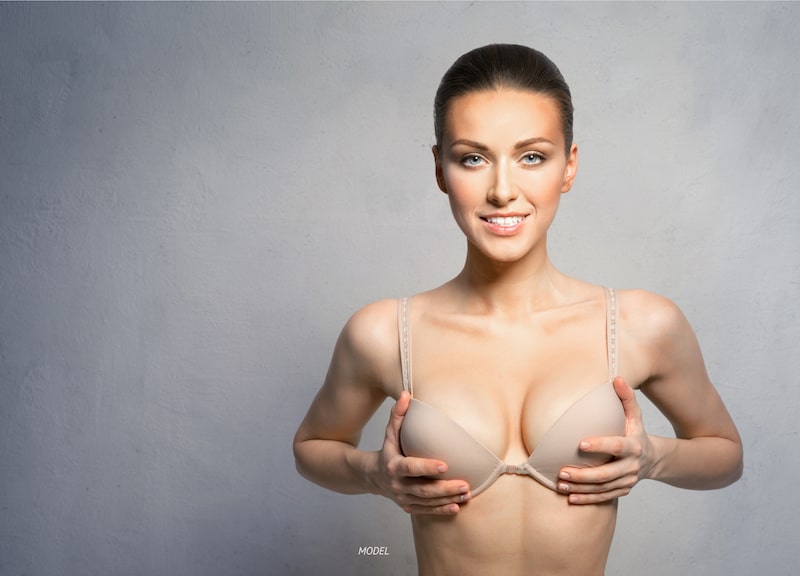 Unequivocally, the most critical aspect of ensuring a safe surgical experience with beautiful outcomes is choosing the right plastic surgeon. In today's unregulated cosmetic plastic surgery world, we see an increasing number of plastic surgery facilities offering invasive surgeries even if they are not adequately trained to perform them.
Settling with an inexperienced plastic surgeon can result in lackluster or even disastrous consequences that lead to additional costs and dangerous or life-threatening events.
Choosing the Best Plastic Surgeon for Your Augmentation
When selecting a surgeon for your upcoming breast augmentation, the best option is to choose a skilled plastic surgeon who is not only board certified by the American Board of Plastic Surgery but also one with a specialty — or advanced training — in breast surgery.
Such a surgeon understands the intricacies of breast anatomy and will use the most advanced surgical techniques, along with the eye for achieving balance and beauty in breast enhancement procedures.
Going ahead with the procedure knowing that your plastic surgeon has proper training and expertise can be very reassuring. Working with such a talented surgeon helps guarantee the highest standards for aesthetics and safety for something as delicate as breast surgery.
Dr. Mennen T. Gallas – Experienced Breast Surgeon
Dr. Gallas is an award-winning plastic surgeon specializing in cosmetic procedures for the breast, body, and face. His outstanding training, skills, and service stand out in Katy and Houston, Texas. With his impeccable credentials and surgical ability in breast implant procedures and techniques, he has helped countless patients restore their confidence and comfort with beautiful breast augmentation results.
Being a top surgeon in Katy and Houston, Texas, Dr. Gallas's reputation is well-known throughout the community. With his combination of aesthetic taste and technical competence, he has the ability to create natural-looking and balanced breast augmentation results. He has unique training, having trained with Dr. Frank Gerow (one of the inventors of the silicone breast implant), a further testament to his comprehensive understanding of the latest in breast augmentation technology and techniques.
When you choose Dr. Gallas as your surgeon, you get an experienced doctor with over 20 years performing breast augmentation, breast revision, breast lift, and reduction surgeries.
With breasts that look exceptionally natural, you will love how they fit and move with your body. More importantly, Dr. Gallas takes the time to understand your goals, answer your questions, and make you feel comfortable and valued.
What Does Breast Augmentation Look Like?
To learn more about how breast augmentation can transform your physique, visit our breast augmentation before and after gallery to learn more about Dr. Gallas's work.
Schedule a Consultation Today!
Contact Dr. Gallas Plastic Surgery in Katy, Texas, by calling 281-646-1114 or filling our online form to plan your one-on-one personal consultation.