5 Things to Look for in a Plastic Surgeon
Posted May 30, 2023 in Choosing a Plastic Surgeon
4 Minute Read:
Scheduling plastic surgery can be an exciting and empowering experience.
But if you jump into cosmetic surgery without thoroughly researching your plastic surgeon, you can end up with unsatisfactory results or worse.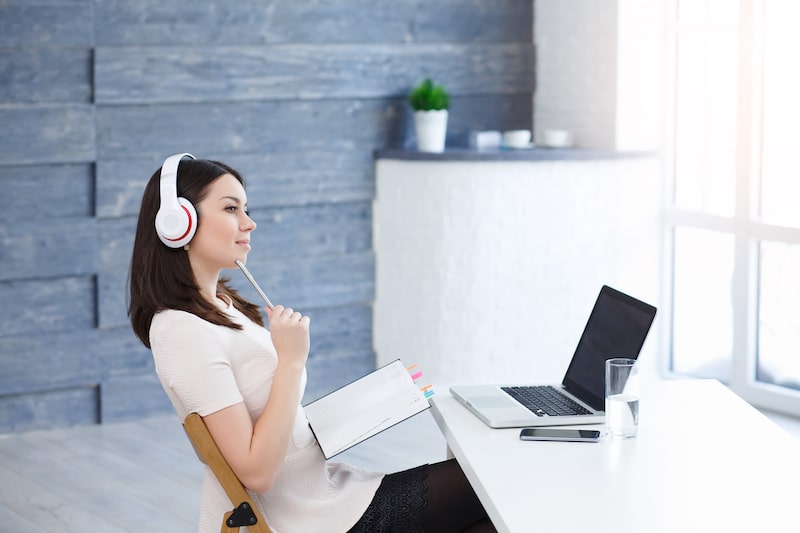 Luckily, here are five key questions to ask so you know you're scheduling your cosmetic procedure with the right surgeon at a qualified surgery center. Here's what to know — and how to ensure your experience is everything you've hoped for.
1. Are You a Board-Certified Plastic Surgeon?
Our recommendation: ALWAYS choose a surgeon certified by the American Board of Plastic Surgeons (ABPS). 
Certification with ABPS means the surgeon has undergone needed training and has passed both written and oral examinations covering all plastic surgery procedures, including breast, face, and body techniques.
Asking this question reassures that your surgeon knows exactly what they are doing before, during, and after the surgery.
Dr. Gallas is a proud member of the ABPS. You can look up his status here.
2. What Kind of Plastic Surgery Training Have You Had?
Certification with ABPS is one way to know that your plastic surgeon has had across-the-board training. But what was their exact training?
Qualified plastic surgeons usually have three to five years of General Residency training, followed by two to three years of Plastic Surgery residency.
Be sure to learn about your plastic surgeon's training before scheduling your surgery.
Dr. Gallas has extensive plastic surgery training, particularly breast surgery training. He has even trained with Dr. Frank Gerow, one of the inventors of the silicone breast implant. This experience gave him a deeper understanding and skill concerning cosmetic breast surgery and complex breast surgeries.
3. How Much and What Kind of Plastic Surgery Experience Have You Had?
You've heard the saying: experience is everything. And it's true, particularly regarding your health and body. It's important to choose a doctor who has proven themselves and helped many patients in the past.
Not only do you benefit from the surgeon's skill, but you'll also feel more comfortable in the hands of a plastic surgery expert who has performed your breast, face, or body surgery many times before.
Ask how many years your plastic surgeon has been practicing.
Dr. Gallas has delivered the best care and most up-to-date plastic surgery techniques for more than 20 years. Find out more about Dr. Gallas here.
4. Do You Have Any Plastic Surgery Specialties?
Every technique comes with its own challenges. A doctor who is an expert in a variety of plastic surgery procedures can guide you to a pinpointed, targeted plan that's perfect for you and your goals.
Skills to look for in a varied and experienced plastic surgeon can include the following:
Ask your plastic surgeon if they have any specialties. For example, complex procedures such as rhinoplasty (a "nose job") require their own skill set. Choose a plastic surgeon who is comfortable with such procedures.
5. What Are Your Reviews From Previous Patients?
Reviews and testimonials are a great way to learn about a surgeon's skill. Any surgeon can state that they are a pro. Real patients who have had procedures performed at the facility will tell you what they really thought of the experience.
Look for a variety of reviews. You will want to hear about the following:
A patient's satisfaction with the office staff
A patient's satisfaction with his or her procedure
How easy or hard was it to communicate with the surgeon
Satisfaction with the outcome of the procedure
The patient's level of self-esteem following the procedure
Red flags include:
"I was paid to leave/received a special rate for leaving this review."
"I didn't feel comfortable with the doctor."
"I needed a second procedure."
"I felt rushed through the process."
"My calls were not answered/I didn't receive help following my procedure."
Previous patients have loved their experiences with Dr. Gallas. You can read their testimonials here.
Once you've covered all five bases above, you can feel comfortable booking your surgery. Make sure to discuss your goals and expectations with your doctor during your consultation, and follow all post-operative instructions.
With these simple steps, you'll have an experience you can truly feel confident about.
Ready to Take the Next Step in Your Plastic Surgery Journey? Contact Dr. Gallas in Katy, TX, Today!
If you are ready to start your plastic surgery experience, reach out to the expert team at Gallas Plastic Surgery. You can call our office at (281) 646-1114 or fill out our online contact form.