How to Customize Your Ultimate Mommy Makeover
Posted April 05, 2023 in Mommy Makeover
4 Minute Read:
When you decide to undergo a Mommy Makeover, choosing which procedures to combine can be fun and exciting.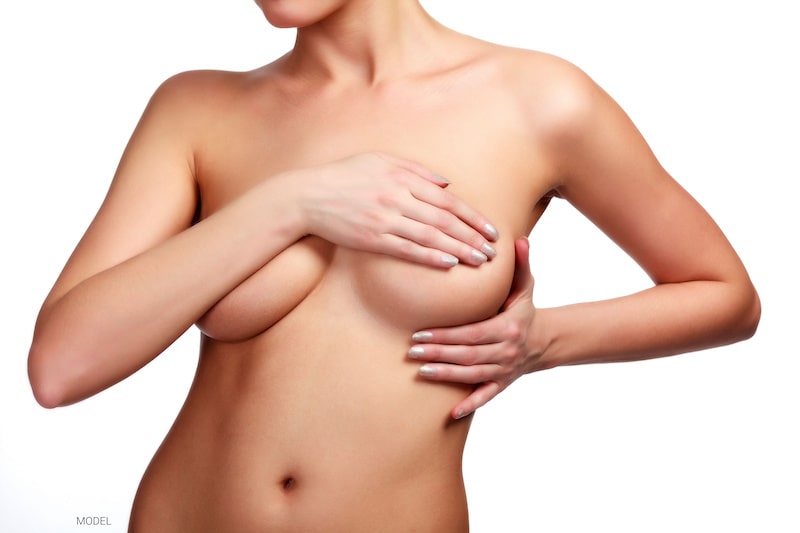 As a matter of fact, other than achieving a younger and more feminine-looking body, customizing your Mommy Makeover can be the best part of your adventure!
Which Procedures Are Commonly Included in a Mommy Makeover?
When most women think about having a Mommy Makeover, they typically choose from four primary options. However, there are other procedures you can consider for a custom makeover.
A Mommy Makeover includes two or more cosmetic surgeries designed to improve a woman's figure. This can be performed for any woman at any time but is especially popular among those who've lost significant weight or have undergone one or more pregnancies and now want to revamp their figure after completing their family.
Breast Augmentation
Breast augmentation surgery is a great option if you want to enhance the shape and size of your breasts for a more youthful and voluptuous bustline.
Breast implant options include:
Implant size – Choose from a variety of implant sizes for a subtle or dramatic change in breast size. Your increase may depend on the amount of natural breast tissue you have and your placement choice.
Implant type – Choose silicone or saline-filled implants in round or teardrop shapes.
Implant incision type – The inframammary incision is made in the fold at the bottom of the breast. This commonly used incision can accommodate any implant size. Scars from an inframammary incision are easily hidden and fade over time, blending nicely with the surrounding skin.
Implant placement – Your implants can be placed above (subglandular) or below the chest muscle (submuscular). Submuscular placement is often recommended when there is little natural tissue and often provides the most natural-looking results.
Breast Lift
If you are happy with the size of your breasts but want to correct the effects of time, childbearing, nursing, weight fluctuations, or age, a breast lift may be the right solution for you.
A breast lift can reshape and restore firmness to droopy breasts while repositioning the areola/nipple complex for younger, perkier-looking breasts.
If you have sagging breasts and also want to increase your breast size, combine your lift with breast augmentation.
Tummy Tuck
A tummy tuck or abdominoplasty can make the biggest impact on the size and shape of your midsection.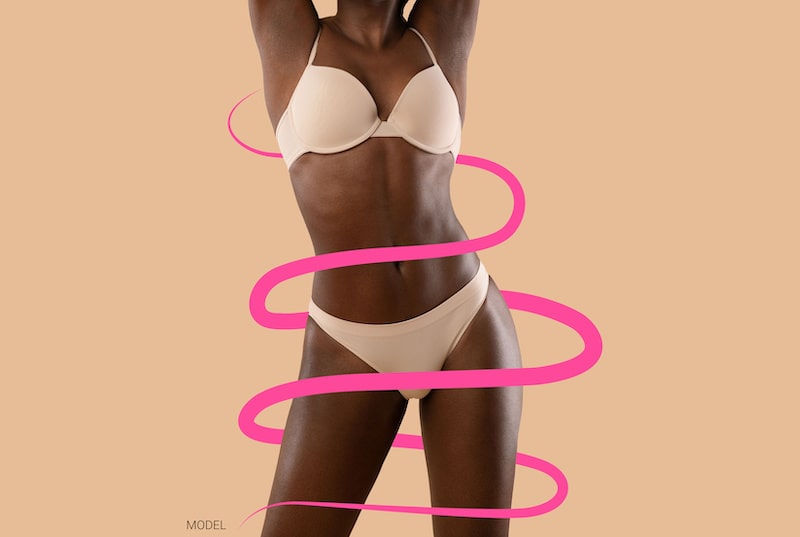 This surgery offers the following benefits:
Slimmer waist
Repaired abdominal muscles
Flatter belly
Tighter, smoother abdominal skin
Traditional tummy tuck surgery requires an incision along the "bikini" line that may stretch from hip bone to hip bone. This allows Dr. Gallas to:
Remove excess fat
Tighten abdominal muscles (repair diastasis recti)
Sculpt remaining tissue
Remove stretch marks
Tighten the abdominal skin
You may benefit from a mini-tummy tuck if you are concerned with mild pregnancy or weight loss-related skin laxity and residual fat but need less correction.
If you are seeking extensive reshaping, an extended abdominoplasty can help.
Liposuction
Liposuction is far less invasive than abdominoplasty and delivers optimal body contouring results anywhere on the body.
This body sculpting technique uses suction to remove pockets of fat in areas without sagging skin. Liposuction is almost always combined with tummy tuck surgery for the precise reduction of stubborn, unwanted fat.
Lesser-Known Mommy Makeover Options
Many plastic surgeons also offer these highly sought-after procedures to double your Mommy Makeover options.
Breast Reduction
If you feel your breasts are overly large and suffer from chronic neck, shoulder, and back pain, a breast reduction may offer the relief you seek!
There is no better time to have this surgery than during a Mommy Makeover after giving birth to your last child.
Arm Lift
What good is having nice breasts and a flat tummy if your arms are flabby? This common complaint can be easily addressed with an arm lift.
This procedure will trim and firm the upper arms so you can feel comfortable in your favorite spaghetti strap or sleeveless styles.
Thigh Lift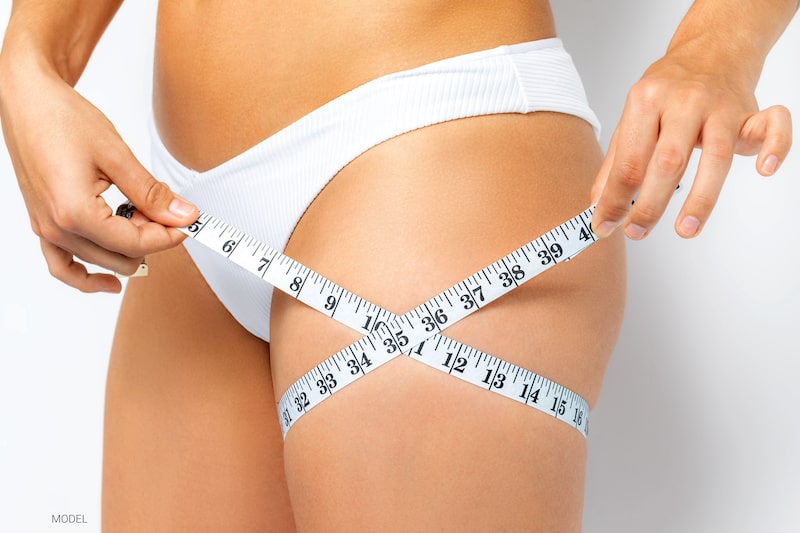 Trouble areas like the thighs can be difficult to improve on your own, and even if you do, they may become problematic again without intervention.
A thigh lift can remove fat and tighten loose skin for permanent results.
Labiaplasty
Childbirth, genetics, and other factors can contribute to dissatisfaction with one's labia minora (inner vaginal lips). By adding labiaplasty to your Mommy Makeover, you can tackle this common but often neglected problem.
Fully-Customized Mommy Makeovers in Katy, TX
Dr. Mennen Gallas offers Mommy Makeovers for patients in or near Houston, Texas. The team at Gallas Plastic Surgery offers a wide range of cosmetic surgery procedures to help you look and feel like your best self and invites you to schedule your Mommy Makeover consultation in Katy, TX.
Learn more by calling us at (281) 646-1114 today!