Understanding Male Neck and T-Z-plasty
Posted June 13, 2023 in Facial Rejuvenation, Neck Lift
3 Minute Read:
Excess fat and sagging skin can develop in the neck and underneath the chin over time. Often referred to as "turkey neck" or a "turkey gobbler," this submental fullness can make men look much older than they are, negatively affecting their sense of confidence and self-esteem.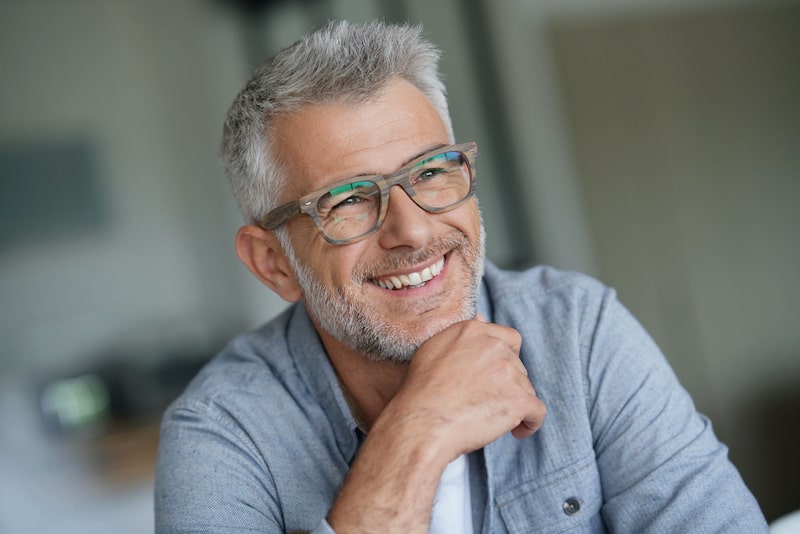 While facelift surgery and/or neck lift surgery are the most common procedures for correcting sagging skin in the neck and underside of the chin, T-Z-plasty is another option for men looking to regain a natural and contoured facial appearance without the concern of unsightly scarring.
Below, we'll look at T-Z-plasty and discuss how it can help you!
What Is T-Z-plasty?
T-Z-plasty is a new and trending procedure that has become a fantastic cosmetic option for many men.
Like a traditional neck lift, excess fat, loose neck skin, and submental tissue are surgically removed.
However, the difference between these two procedures is that with T-Z-plasty, the incision used for the excision of fat and skin is made in the center of the submental area (above the thyroid cartilage) as opposed to near the ears as is done with a traditional neck lift procedure.
Once the incision is made in the center of the submental area, the excess fat and skin are removed, and the platysma is tightened and elevated to create a more contoured and youthful appearance.
Lastly, the incision is closed in a Z-shaped pattern, thus giving the procedure its name.
What Are the Benefits of T-Z-plasty?
One of the most common frustrations with traditional neck lift surgery is that the resulting scars from the procedure may be visible, especially around the ears.
These scars can be prominent in male patients since the scars can negatively affect the growth of facial hair. However, with T-Z-plasty, the resulting scars are hidden underneath the chin.
After T-Z-plasty, male patients can look forward to achieving a more contoured and defined chin and neck that does not detract from their facial appearance but instead helps to highlight their natural facial aesthetic. In addition to the stunning results, T-Z-plasty is performed under local anesthesia, so you do not need to worry about being put completely under, and most patients recover from this procedure quickly.
Is T-Z-plasty Right for You?
There are several plastic surgery options for men when it comes to excess fat and sagging skin in the neck and lower face.
It is important to note that T-Z-plasty is not the right procedure for everyone, as a traditional neck lift can address more significant aesthetic concerns (such as sagging skin) than T-Z-plasty, and a facelift addresses portions of the neck along with the lower two-thirds of the face.
However, if you are frustrated with sagging skin under your chin and don't require a facelift or neck lift, then T-Z-plasty may be a fantastic option.
At your consultation, you can discuss your aesthetic concerns and goals with Dr. Gallas, and he will evaluate your condition to determine which procedure can best help you achieve the neck appearance you want.
Want to Learn More?
If you have questions about T-Z-plasty or any of the other facial procedures that we offer, contact Gallas Plastic Surgery to schedule your consultation with Dr. Gallas in Katy, Texas. You can call us at 281-646-1114 or fill out our online form here.